Is your navigation ready for the new sailing season?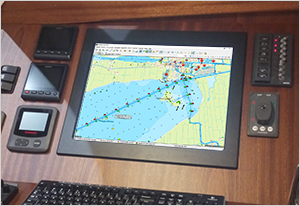 With the great weather predictions for the upcoming Easter weekend, this is the ideal moment to check if your navigational system is ready for operations and if everything is up-to-date.
Updating WinGPS and charts
With the 2019 release of WinGPS 5, the DKW1800 series and the popular DKW The Netherlands, the sailing season can now start properly. To prepare yourself properly, we advise you to update your charts and navigational software before you start your trip. This way you will ensure yourself of the most up-to-date navigational data and will leave you without any surprises along the way.
You are welcome to visit our store in Heeg. When you bring your laptop or tablet with you, you can check if your system is up-to-date with one of our shop assistants. We recommend you make an appointment beforehand. We can also check and update your system remotely using TeamViewer when you give us a call.
GPS receiver
Have you tested your GPS receiver yet? After the GPS rollover of early April 2019, it is possible your GPS receiver will no longer function properly. Our usb GPS receivers are a great alternative. They are easy to install and have a high accuracy while sailing.