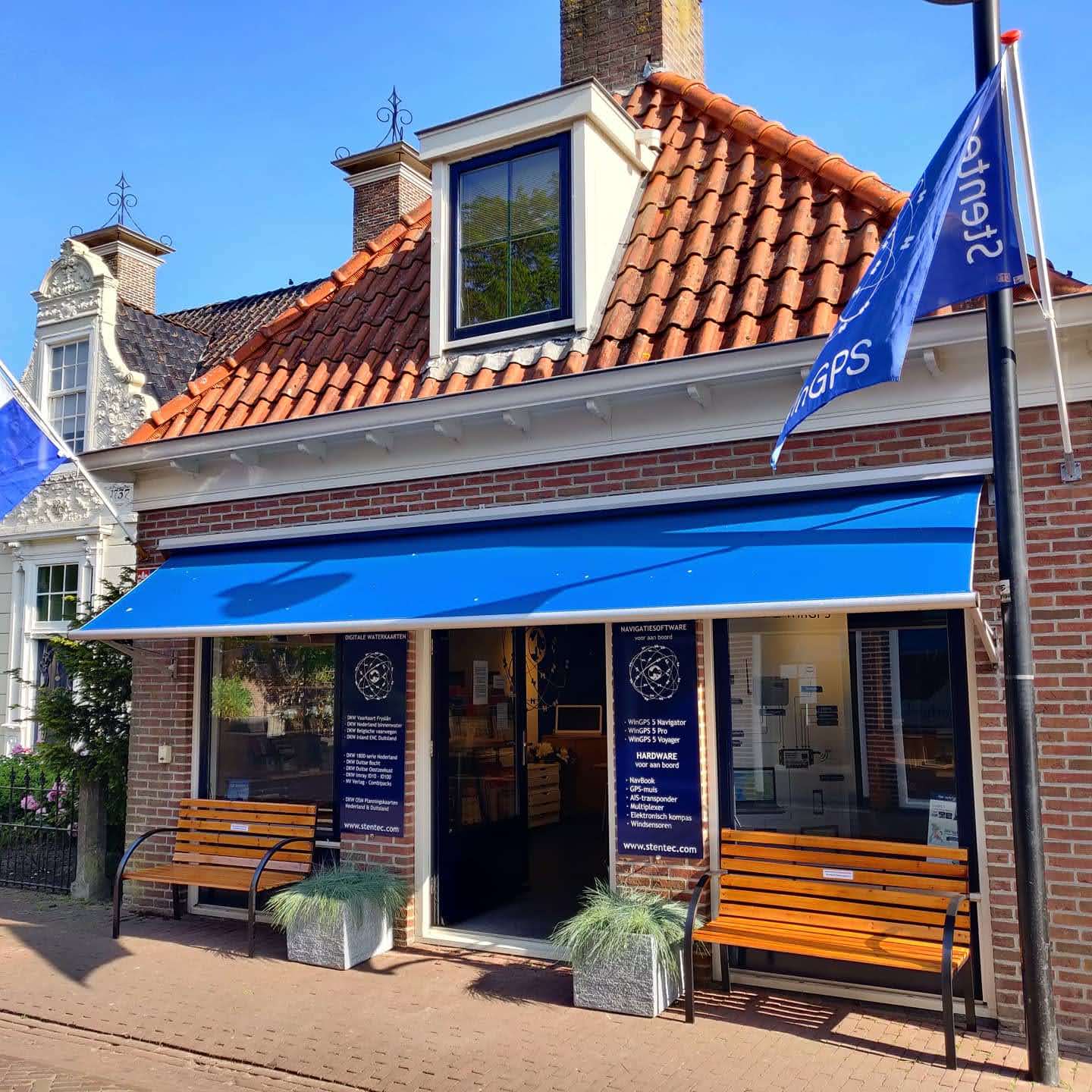 Opening hours
Due to the guidelines of the RIVM regarding the Coronavirus, our store in Heeg is closed (until further notice from the government). We hope to see you again soon and to prepare your navigation system for beautiful journeys.
Our helpdesk is open from monday to friday from 11.00 AM to 4.00 PM.
Our secretariat is open from monday to friday from 9.00 AM to 5.00 PM.
Stentec servicepoint Heeg
You are welcome to visit our store in Heeg to take a look at our navigation- and simulationsoftware. We can give you demonstrations on our software and advise you which software is best suited for your needs. We offer installation of your newly bought software on PC, Tablet or Smartphone for only €15,- per product per device. This way you are guaranteed of having everything installed and working properly. GPS- and AIS systems are available in the shop and can also be installed.
Contact
Heeg is located at the Heegermeer, about 10km from Sneek, which is approximately an hours drive from Amsterdam or Utrecht. You can reach us by boat from the Heegermeer. You can dock at the harbor "Heeger Wal". Our office is integrated with the store at the same adress.
Harinxmastrjitte 29,
8621BJ Heeg
T +31 (0) 515 443515
F +31 (0) 515 442824
stentec@stentec.com or helpdesk@stentec.com
A dealer near you?
Our Authorized WinGPS dealers can tell you everything you need to know about WinGPS. They can demonstrate our products and will give advice about the correct software according to your preferences.