DKW 1800 series for iOS!

Up to date all year round.
Navigate the Dutch coastal waters, the Wadden Sea and the IJsselmeer.

✔ More than 228 highly detailed water charts with up-to-date buoyage and depths.

✔ Large chart range: from De Panne to Norderney. Including the IJsselmeer and the Zeeland waters.

✔ Weekly updates of the Notices to Mariners (BaZ) for the most current chart view.

✔ Place a navigation waypoint and navigate to it using the course line, Course to Steer, and Distance to Go.

✔ View your sailed track on the chart.

✔ Place distance circles around your GPS position.





---
Charts
After purchasing the app you can immediately download all DKW 1800 charts and start using the app for navigation on board. The charts are linked to your Stentec account and can therefore also be used with WinGPS 5 for Windows and WinGPS Marine for Android.
Note: the updates for the DKW 1800 charts will be released weekly during 2021. Do you have the 2020 edition? Then you can upgrade to the 2021 edition for a special upgrade price in our online shop, which will also provide you with weekly BaZ updates for the charts in 2021.
System requirements
Storage space
23,8 MB of storage space for the app itself. 371 MB of storage space for the DKW 1800 charts.
iOS version
Minimum iOS 12.1
DKW 1800 series for iOS can be used on the following devices:
iPhone

iPhone 5S (2013)
iPhone 6 (2014)
iPhone 6 Plus (2014)
iPhone 6S (2015)
iPhone 6S Plus (2015)
iPhone SE (2016)
iPhone 7 (2016)
iPhone 7 Plus (2016)
iPhone 8 (2017)
iPhone 8 Plus (2017)
iPhone X (2017)
iPhone XR (2018)
iPhone XS (2018)
iPhone 11 (2019)
iPhone 11 Pro (2019)
iPhone SE (2020)
iPhone 12 (2020)
iPhone 12 Pro (2020)

iPad

iPad mini 2 (2013)
iPad Air (2013)
iPad mini 3 (2014)
iPad Air 2 (2014)
iPad mini 4 (2015)
iPad Pro 12.9 (2015)
iPad Pro 9.7 (2016)
iPad (2017)
iPad Pro 10.5 (2017)
iPad (2018)
iPad Pro (2018)
iPad (2019)
iPad Air (2019)
iPad Pro (2020)

iPod

iPod touch GEN 6 (2015)
iPod touch GEN 7 (2019)
| | |
| --- | --- |
| | Note: not every device mentioned above has a built-in GPS receiver. If your device does not have an internal GPS receiver, you can use a bluetooth GPS receiver |
---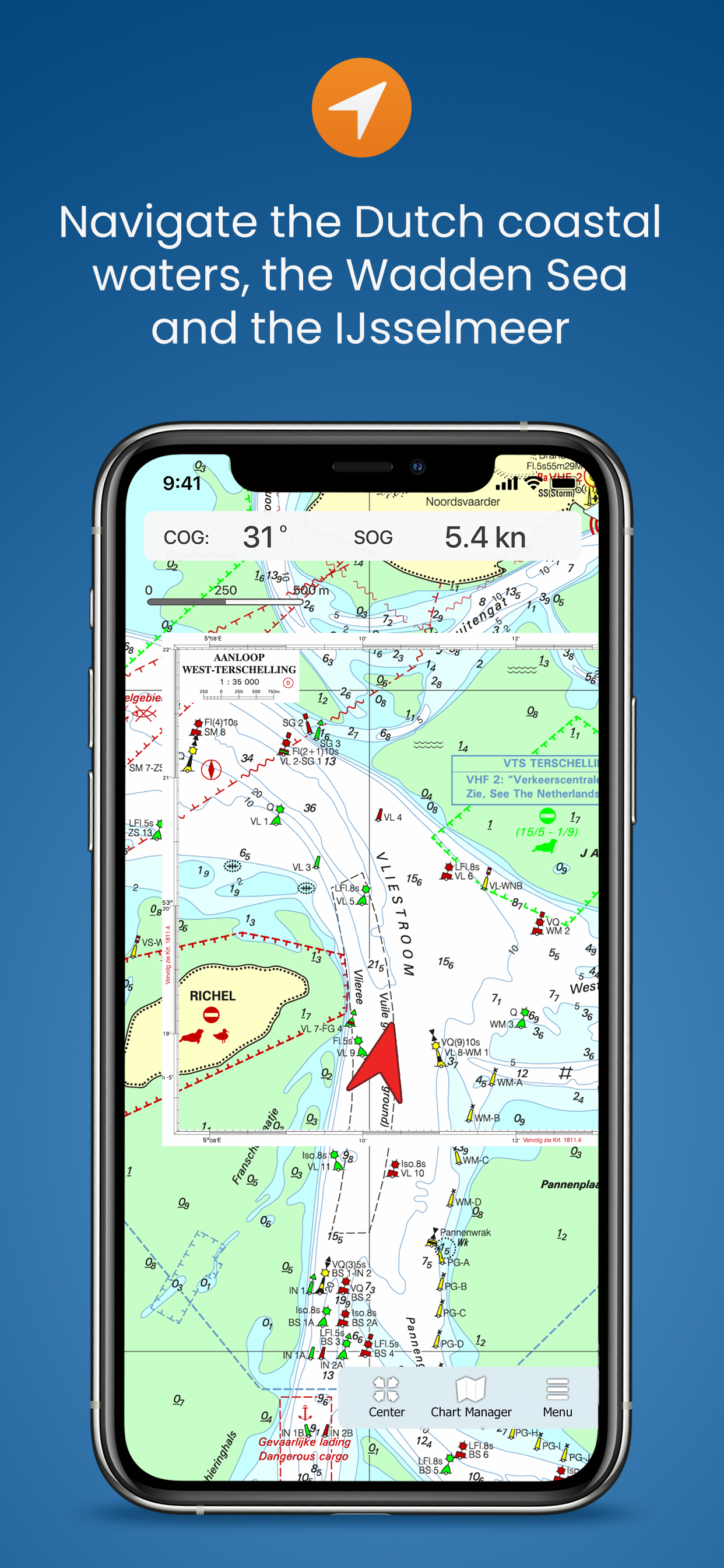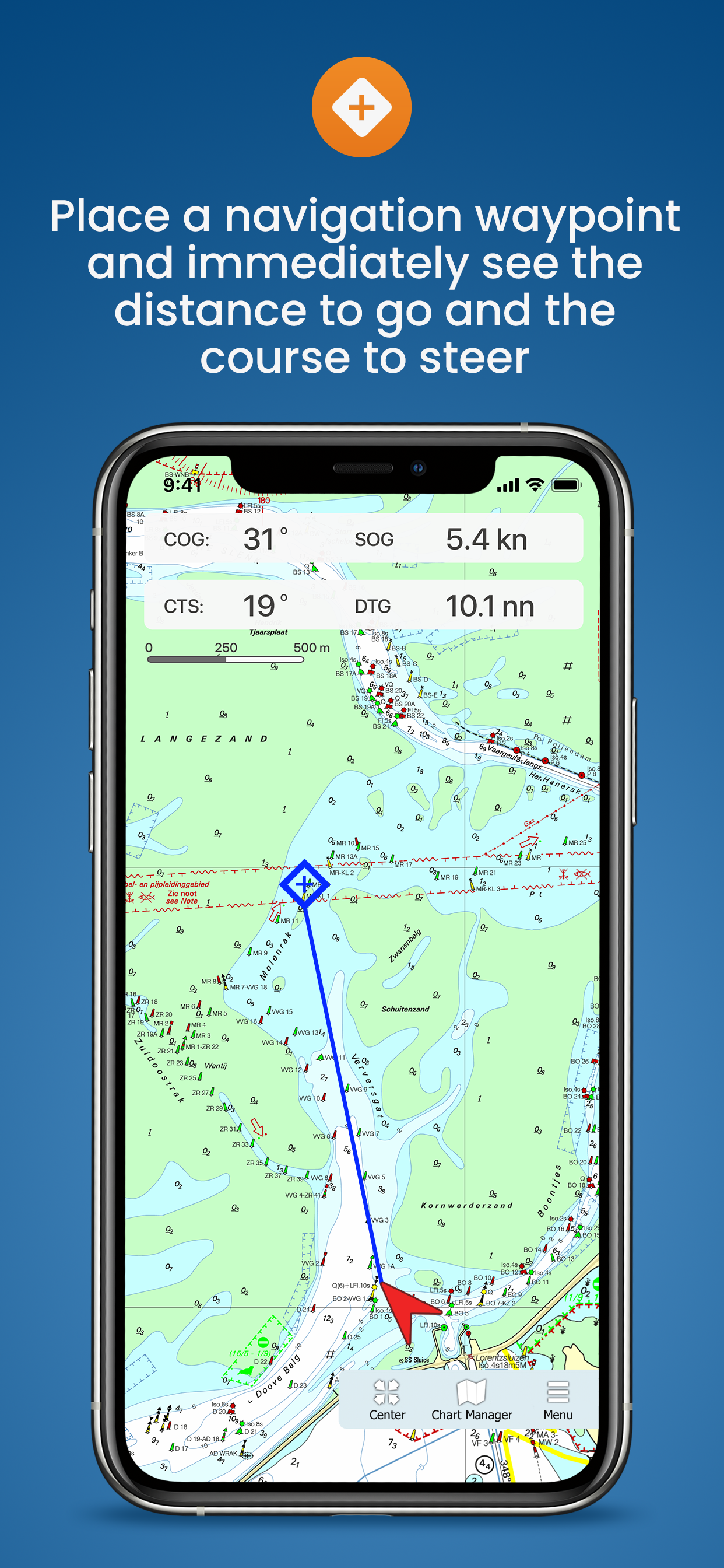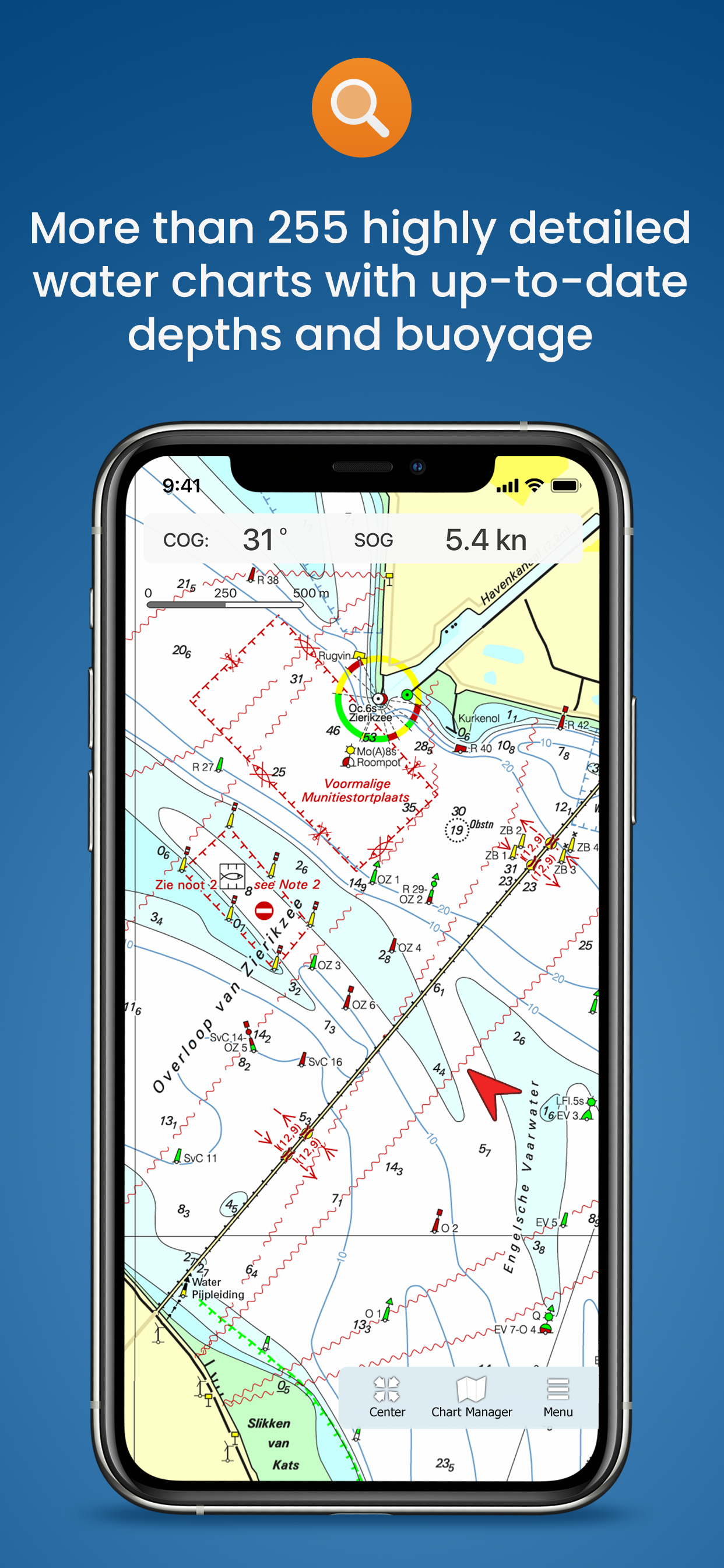 WinGPS Marine
Do you also want to sail outside the 1800 series area? Then we recommend WinGPS Marine: the free navigation app for iOS. Here you can also load other DKW charts and use them for navigation. WinGPS Marine can be upgraded, after which you can also set routes, download GRIB files for weather forecasts and link AIS.