NV-Verlag series
NV-Verlag is a publisher of charts which cover the entire world. They publish a wide array of charts, including the Baltic sea. These charts are offered as combipacks, including paper versions of the maps and harbor books.
---
Covered area
The different sets in the NV-Verlag series consist of a.o.
Africa
Atlantic
Inner waters Europe
Caribbean and South America
Florida, Bahamas & Gulf Coast
Indian Ocean
Mediterranean
Northsea
United States Eastcoast
Baltic Sea
Pacific Ocean
World
---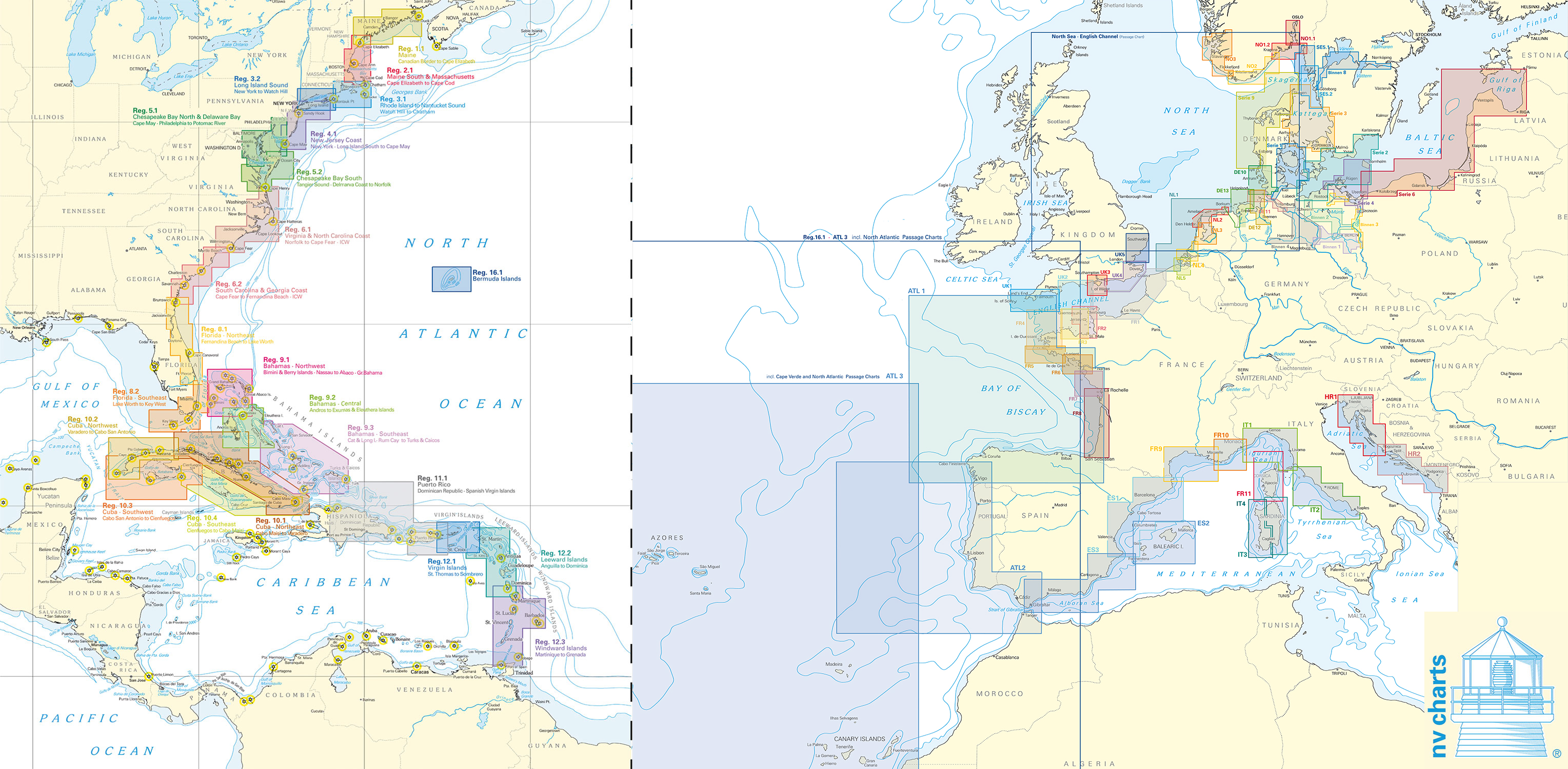 Click on the image for a larger view.
---
Detailed screenshots
Please mind: these charts are delivered by mail on CD-ROM. For use with an Android system we advise the use of our own DKW charts as the NV-verlag charts are not available for installation with WinGPS Marine.