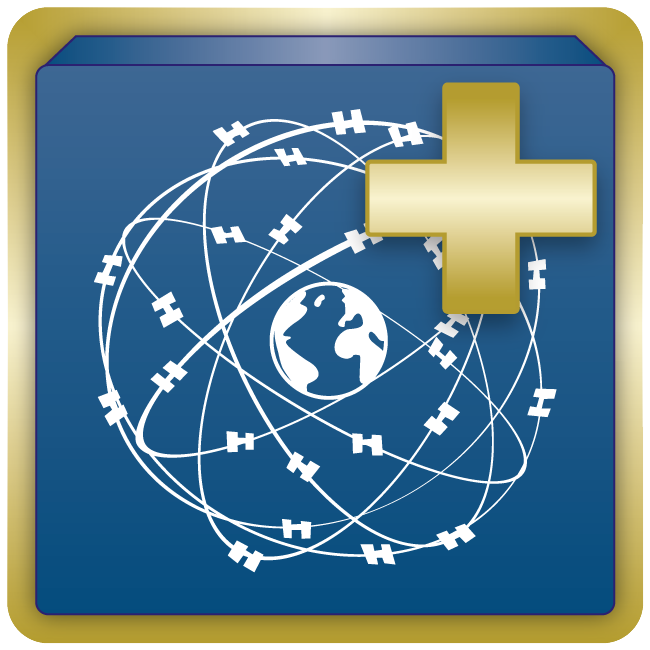 WinGPS Marine Plus
With the WinGPS Marine Plus upgrade you will receive the best the app has to offer. With this advanced navigational app upgrade you can connect several onboard instrument via a wireless connection. This data can be used while plotting the most optimal routes. The stream and tidal information (GRIB) can be shown in the data plotter and projected onto your charts. The functions described below are in addition to the functions of WinGPS Marine Lite & WinGPS Marine.
---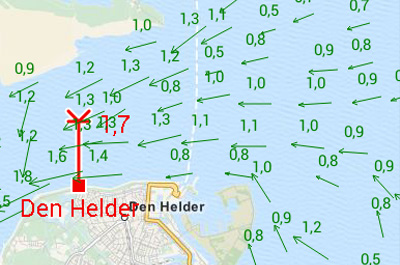 Tidal data
In addition to meteo data you can also download tidal data to use for planning and adjusting your route in this app. You can see the currents, and the depth difference.
---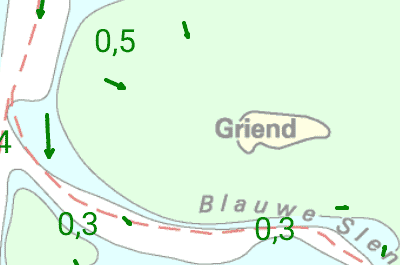 'Kustfijn' model
The 'kustfijn' model gives you the most accurate information regarding stream, tidal heights and depths for the Northsea and the Waddensea. This detailed information is based on data from the Dutch Rijkswaterstaat.
---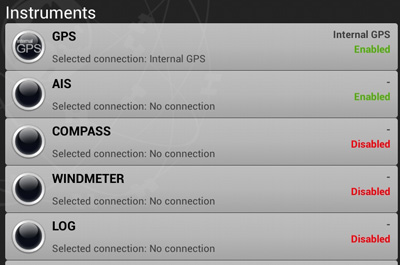 Connect your onboard instruments
Using a wireless connection you can connect your board system and read out your wind meter, compass, log and echosounder. Review all entered and incoming data in the data plotter and instrument monitor to optimize your route for a safe voyage.