WinGPS Navigator
Great for starters

WinGPS Navigator is a full and affordable basic navigational program for sailors and motorboaters on the inland waterways.

Winner 'Hiswa Innovatieprijs 2011' for best route planner.
GPS positioning with following chart.
Quickly and easily planning of routes on open water and the route network.
Information for bridges, locks and water ways (Optional annual update).
Up to date weather information from GRIB files.
All expected base functions such as anchor watch, log and sailed tracks.
Easily and affordably upgraded to WinGPS Pro or Voyager.
---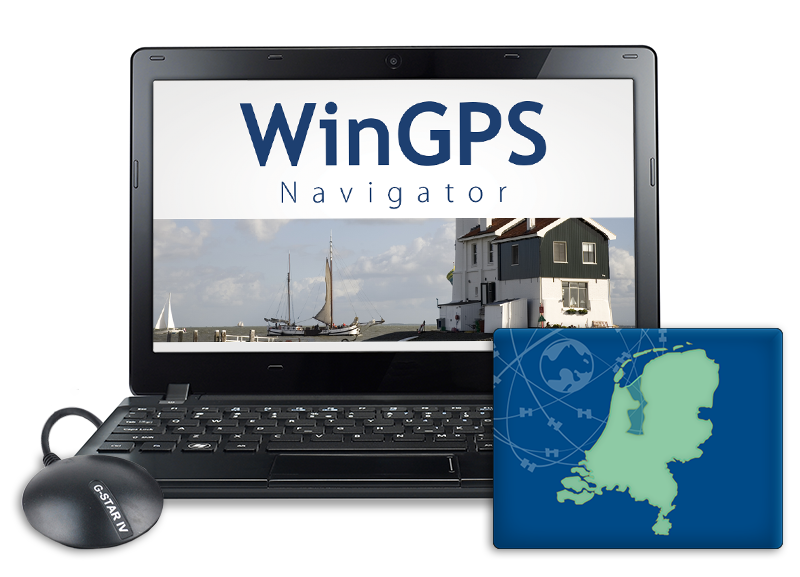 GPS navigation on your laptop
WinGPS Navigator is an interactive route planner which can be installed on your Windows laptop. By connecting your GPS receiver you can turn your laptop into a fully functional navigation system. Add a second monitor (for example a water proof touch screen) or install your charts on an Android tablet, making it possible to view the charts outside.
---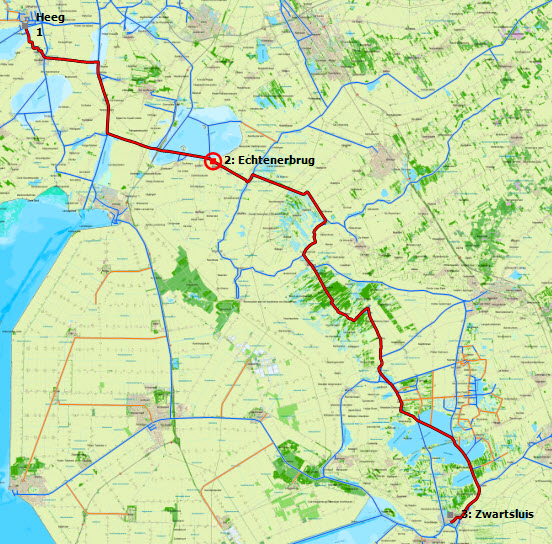 Route planing
Easily plan your routes along the extended route network for the Netherlands, Belgium, Germany, France, the Baltic sea and the Danube up until the Black Sea.
Enter the dimensions of your ship only once and you are ready to plan your routes. Place a starting point and an end point for your voyage on the route network and the route will appear automatically between the points. Taking into account are the water way dimensions and the operating times for bridges and locks.
---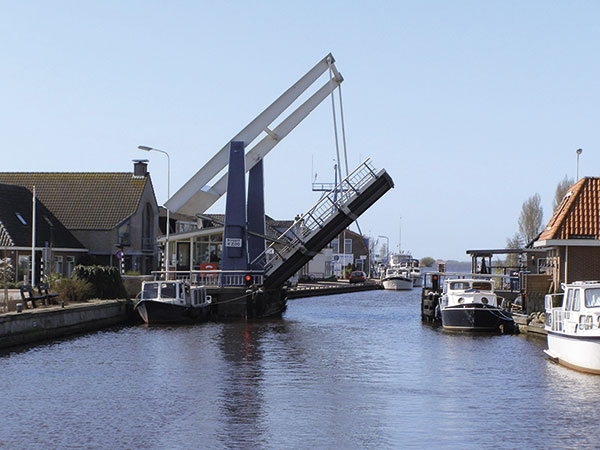 Route network, bridges and locks
In the route network in WinGPS Navigator you will see all information regarding maximum allowed depth, width, length and speed. You will also be informed about restrictions regarding commercial and pleasure restrictions on the water ways.
All structures are shown on the route network, including bridges & locks, high voltages lines and aqueducts. All structures include the passable dimensions. Bridges and locks also include a picture of the actual structure and all needed information such as chamber length, threshhold depth and the VHF channel.
---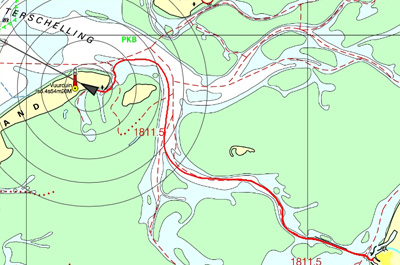 Log and sailed tracks
During your voyage WinGPS keeps track of your sailed course. This is shown on the chart as a thin red line including date and intermediate times.
When you start a log manually, this will automatically be updated. It is possible to add your own information to the log. For example pictures you have taking along your journey or a URL to a local diner you found.
Ater returning home you can analyse your logs, tracks and routes, print them out or send them to friends or crew via e-mail.
---
GRIB files
Download GRIB files for the weather forecast of your area for the coming 7 days to prepare yourself for your voyage or regatta. Look ahead of time with the time bar to see how the weather will change.

---
Your reliable partner onboard and at home
A large advantage of WinGPS Navigator is the possibility to install it on two Windows systems. Making it possible to plan your voyage at home on a large screen with all peace and comforts. Making your voyage even easier is printing the route overview.
During your voyage WinGPS Navigator keeps track of a log of your route in which you can enter additional information. Your sailed tracks can be analyzed afterwards. When back at home you can print your logs and sailed tracks, send them to your crew or friends via e-mail or post them on your website or blog.
Stentecs digital water charts can be used in combination with WinGPS, also know as DKW charts. Make sure these charts are up to date before you start planning your routes and print your route overview and important chart details. This way you are well prepared for your journey!
For your information: WinGPS Navigator has been prepared for deviation in your GPS by solar flares. Due to hightened solar activity solar flares will become more frequent which can cause large disruptions in GPS. WinGPS Navigator has been adjusted to compensate for these deviations and will show your correct location.
---
Digital water charts
All of Stentecs DKW water charts can be installed in WinGPS Navigator.
---
System requirements:

Windows Vista, 7, 8, 10 or 11
DirectX 9 video card (or higher)
570MB free disc space.

Program release log:
Read about all updates for WinGPS Voyager via the link below.
If you want to check if WinGPS Voyager can be run on your system you can install the free version WinGPS Lite. When this version works without any problems WinGPS Navigator, Pro or Voyager will also be able to run on your system. You can download WinGPS Lite through this link.