DKW DB German Bight
The DKW DB German Bight is developed for sailors, motorboaters and commercial use within Central Europe. DKW DB German Bight is available as download.
---
Chart specifications
This hybrid chartset consist of, a.o.
1 Overview chart (scale 1:150.000)
69 Detailed charts for orientation and route planning (scale min. 1:3.000). 
---
Chart coverage
From Just to Kiel, Hamburg, Helgoland until the Danish border.
---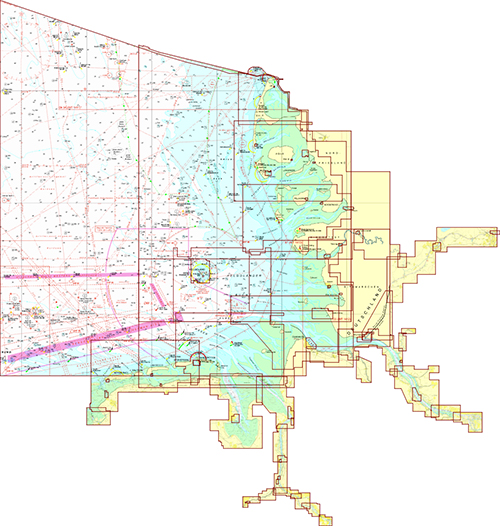 Click the image for a larger view.
---
Detailed screenshots
---
Connecting chart sets
---
About the source material
With the use of additional resources and the processing of comments and suggestions of many sailors, the DKW DB German Bight is updated annually.
System requirements:
PC/Laptop: Windows XP, Vista, 7, 8 or 10 with DirectX 9 Videocard (or higher).
Tablet: Android operating system, minimal 2Gb RAM.
This chart can be used in the free WinGPS 5 Lite for Windows and can be installed on your WinGPS Marine app for Android. For precise route planning with a rotating map and AIS we advise using WinGPS 5 Pro or WinGPS Marine (paid version).