Free update DKW the Netherlands 2018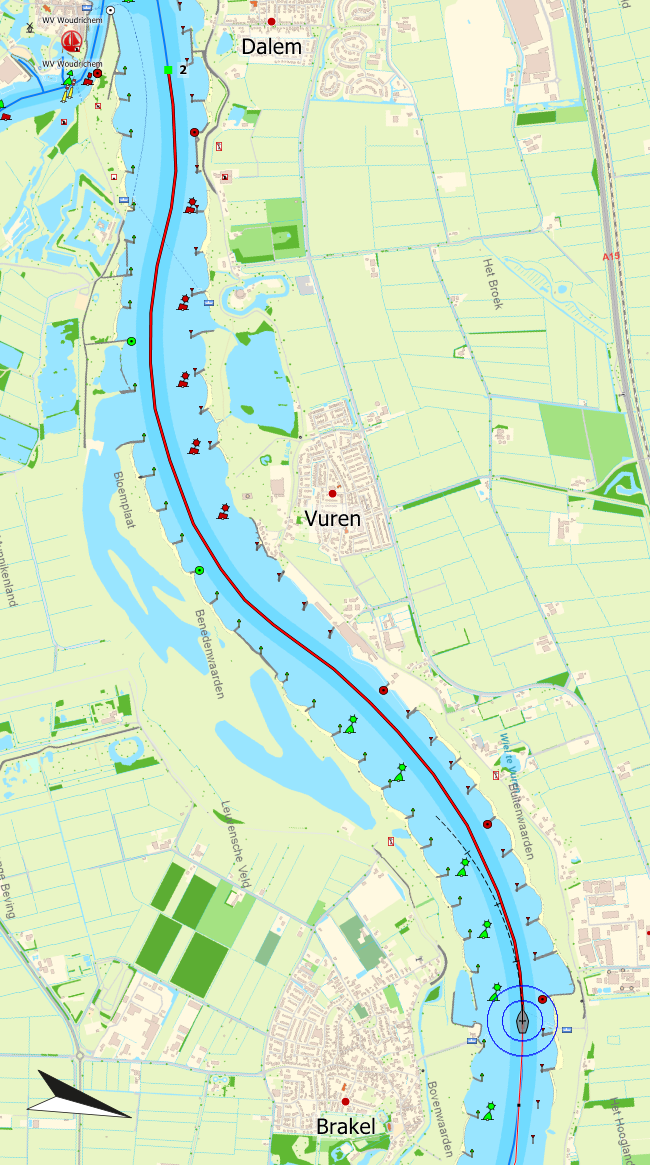 At the request of our users, the DKW the Netherlands 2018 received a large update last Monday. The city names are now all shown as waypoints, which makes for a much clearer chart view and gives you a faster way to orientate on a location.
As all city names are shown as waypoints, you can now turn them on or off in the chart viewer. When you follow your GPS position in course up mode the city names will turn accordingly, making them readable in all chart angles.
Free update
If you have the DKW the Netherlands 2018 you can download the free update immediately from the news center in WinGPS 5 or in the startup screen of WinGPS Marine.
While it is a large update, the downloadable file is only 4,3 Mb and can be done via a mobile network without any problems.
DKW the Netherlands
Since 2012 we publish our own water chart of the Dutch inland waterways. This water chart is carefully composed based on data from a.o. Rijkswaterstaat, Top10NL, the provinces and organisations such as 'Varen Doe Je Samen' and KNRM. With the feedback we received from our users and our own experience of many years this chart is optimalized regularly. If you are interested in the DKW the Netherlands please use the links below.