Installation & Deinstallation DKW chart upgrades
After purchasing a 2017 upgrade of a DKW chart set you are able to install the set immediately. The 2017 updates will be available for download in this set and will continue into 2017.
Installation in WinGPS 5
Installing your digital chart in WinGPS 5 has been made easy via the DKW Manager. Please ensure you have the newest version and choose 'Install/update'. Afterwards choose: 'DKW2 charts from the internet'. Follow all steps and your charts will automatically be downloaded and installed.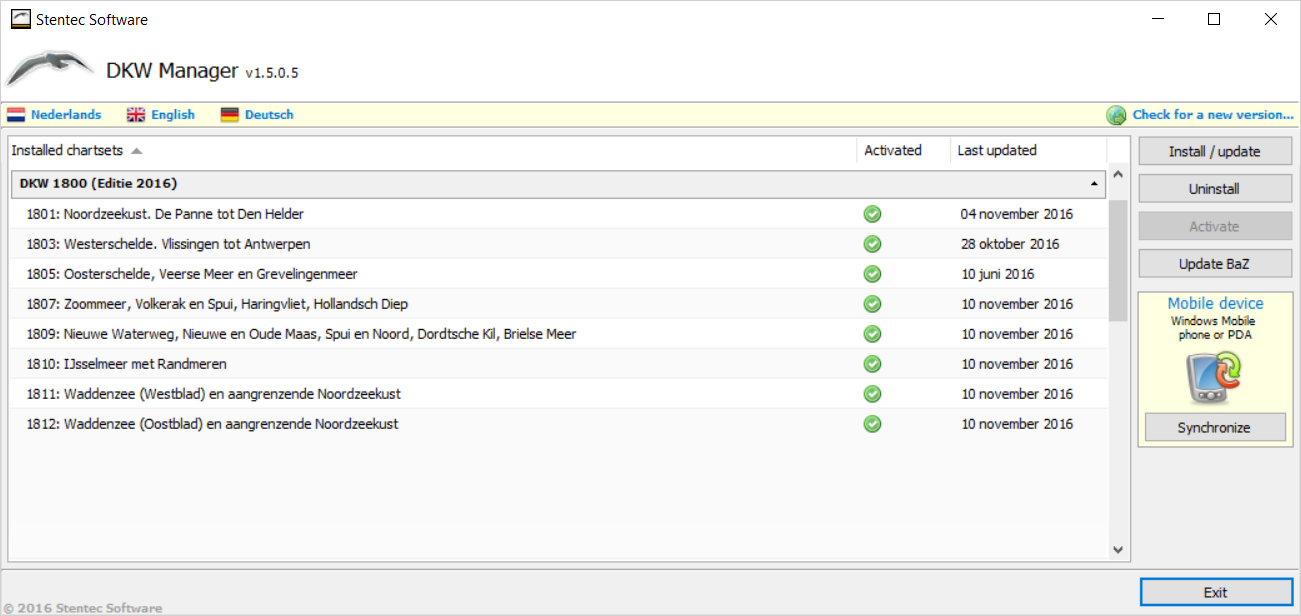 Installation in WinGPS Marine
In WinGPS Marine go to 'menu - chart manager', and swipe to the left-most screen 'Download'. Shown here are all available charts in your account. Select the desired chart an click 'Download' at the top right of your screen.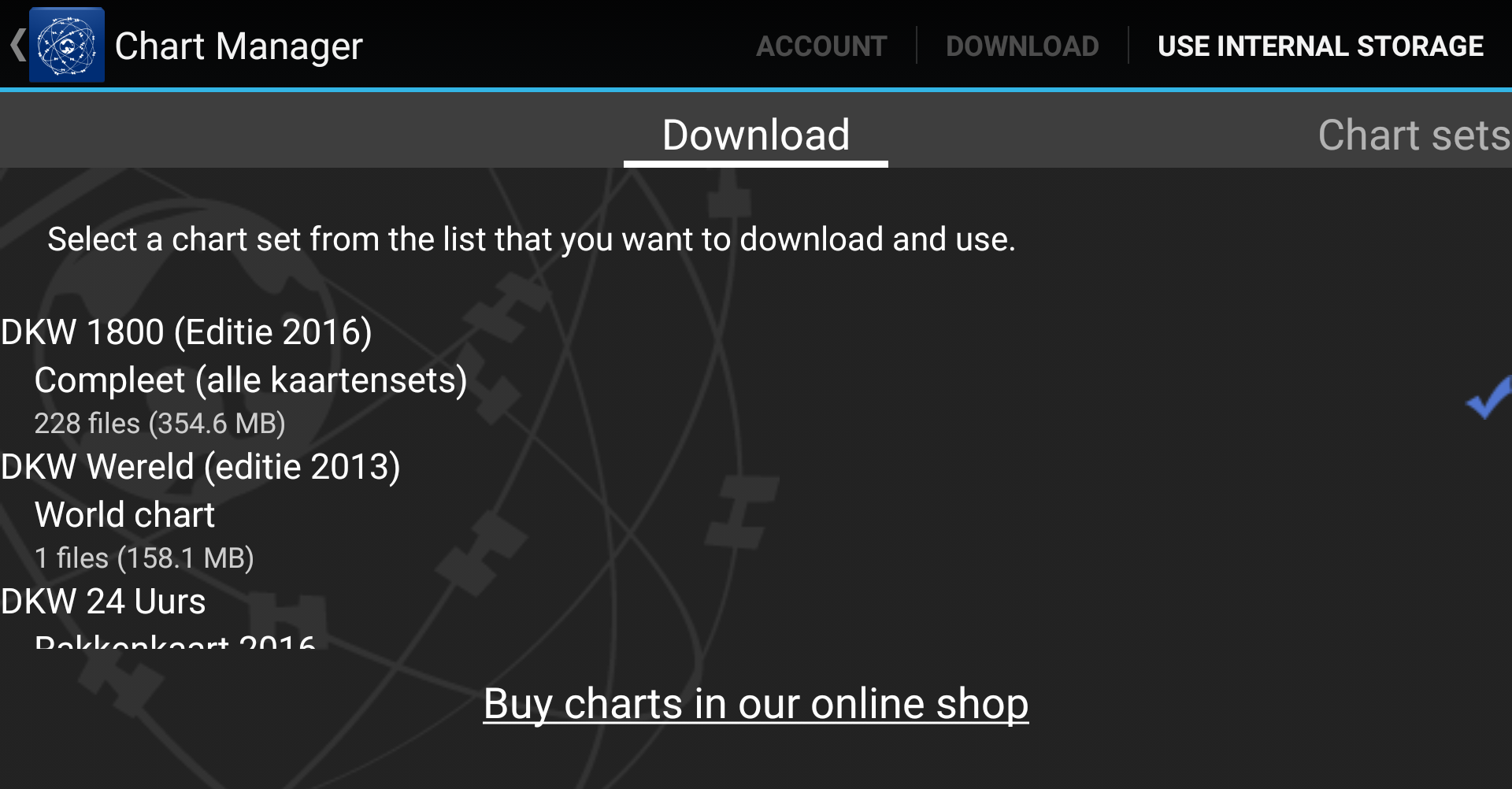 Deinstall older editions
For an optimal use of WinGPS we advise installing all older editions of your DKW chart sets.This will also ensure you of using the latest version of the chart sets when navigating. In DKW Manager, choose 'Deinstall' and select the older editions.
In WinGPS Marine, go to 'menu - chartmanager - download' select the older edition of your chart en choose 'deinstall'. If 'deinstall' is not visible click on the three dots at the top right of your screen.