Available now: DKW Northwest Germany 2019
The 2019 edition of the DKW Northwest Germany is available now. In the new edition a large number of changes have been applied. Below you will find an overview of the main points. The chart set can now be purchased in our online shop, or downloaded directly when you purchased DKW Northwest Germany in pre sale.

Updates 2019

Along the Ems-Jade channel a larger overlap was added with the BSH sea charts for better usability.
The color scheme has been slightly adjusted for a better chart image.
City names have been replaced with rotating waypoints, making them readable when using course up mode.
Uitgezoomd staan alleen de belangrijkste plaatsen en wateren tekstueel in beeld.
The Elbe-Lübeck channel received more detailed information.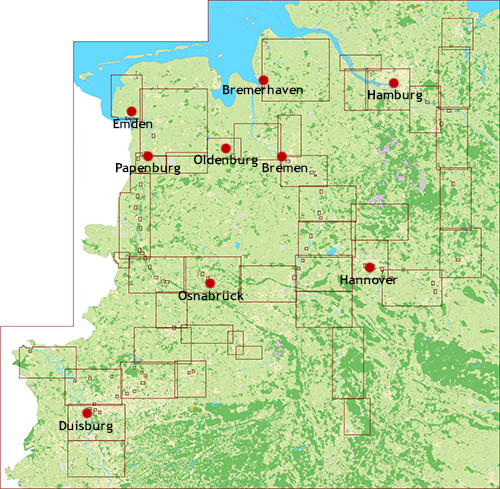 Pre sale
When you purchased this DKW chart in pre sale, you can download the charts in WinGPS right now. In WinGPS 5 (Windows) you can update from the news center and in WinGPS Marine (Android) the update will be shown at start up. You will need a working internet connection to download the charts.
WinGPS 5 or WinGPS Marine
All DKW chart sets can be used in WinGPS 5 (for Windows) and WinGPS Marine (for Android). If you have both software packages it is possible to load these charts in both programs without having to buy extra licenses.