Our first chart realse in 2015 is the popular DKW1800 chart set. These charts are now available in our online shop, our shop in Heeg and at our dealers.
DKW1800 2015 edition 
The DKW1800 2015 is completely up-to-date until week 3 and will be updated weekly. This means that license holders of DKW1800 2014 have received their last update in week 2.
If you would like to upgrade from DKW1800 2014 to the new 2015 version, advantageous upgrades are available in our online shop (4 sets, North/South or Complete).
Why choose for DKW1800 2015? 
The 2015 edition has several important changes compared to the original 2014 version. The 1811/1812 have complete new depth information. The new 1803 chart has become available this week. An important change is the introduction of parallel routes for recreational boating and commercial shipping. For sailing on the Westerschelde, up-to-date charts are mandatory. With our DKW1800/2015 you comply to this standard. 
For sailors who mostly sail the North Sea coast, up-to-date charts are a must. Since 2013 the Traffic Seperation Scheme is in use to ensure a safe situation. In April the new 1810 is expected. As soon as we receive this data, we will process it and it will be sent to license holders.
For now the only planning of the paper charts, is the 1809 and it is planned for the 2nd Quarter. As soon as it is released, we will update our DKW charts. 
The images below show the differences if you click on them.
Navigation on multiple devices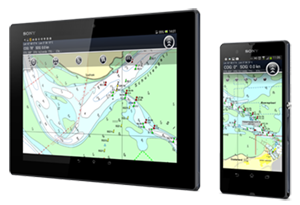 When purchasing the DKW1800 2015 edition, you may use the license code on 3 seperate devides. This allows you to not only use it on your Windows laptop but also on your Android™ tablet or smartphone. 
Download the free WinGPS™ Marine app via Google Play™ and log in with your Stentec-account. After this you are able to download the charts directly on your Android™ device. This way you always have a back-up on board.
Advantage with the WinGPS Service Card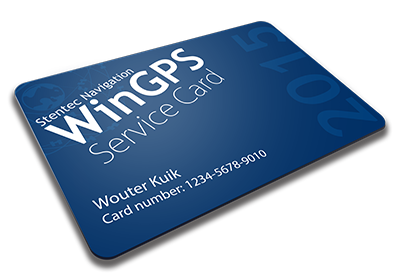 Service Card 2015 holders have the option to purchase the DKW 1800 Complete with extra discount. If the Service Card is activated, the € 10,- discount will automatically be deducted from your shopping cart in our online shop. 
Don't have a Service Card yet? The 2015 Service Card is available until the new WinGPS 2015 is released.