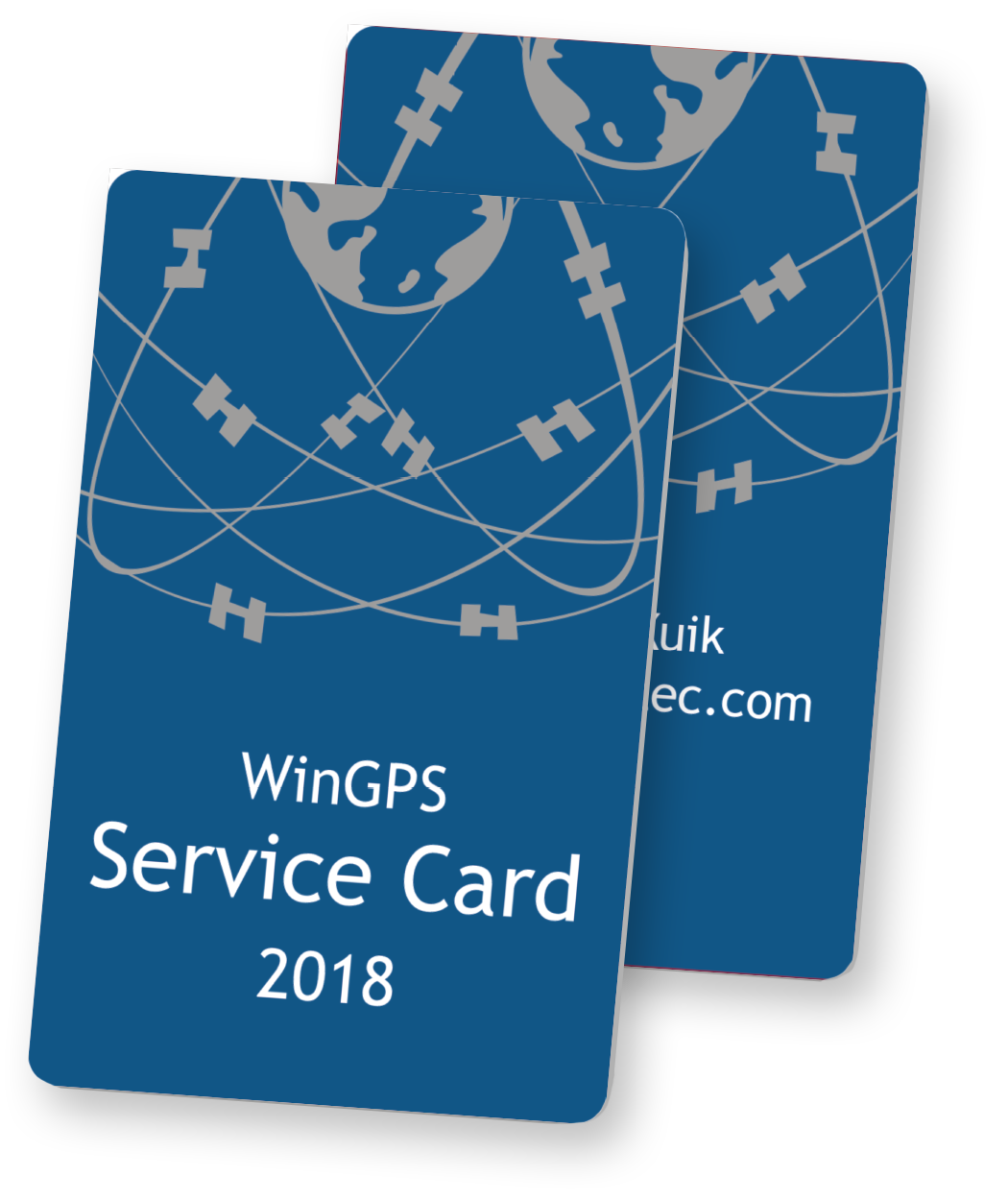 Normally: € 65,-
In November: € 60,-
Starting now, the popular WinGPS Service Card 2018 is available in our online shop. With the Service Card you are ensured of receiving the latest edition of WinGPS 5 for the whole year and you can profit from exclusive advantages.
With the WinGPS Service Card 2018 you will benefit from:
Be the first to receive WinGPS 5 2018.
All updates for WinGPS 5 2018: route network, bridges & locks and new features.
€ 20,- discount on all 100% Stentec DKW chart sets.
Free NLTides currents & tides for 2018 worth € 19,90 (Pro and Voyager).
Free installation of Stentec products (in our store in Heeg).
Exclusive fair and event offers.
Service Card 2018
The Service Card is for all license holders of WinGPS 5 Navigator, Pro or Voyager. Are you not in possession of our WinGPS 5 navigation software or are you still using WinGPS 4? Then now is the perfect time to purchase a license! When you order a new WinGPS 5 Navigator, Pro or Voyager, you will receive the Service Card worth € 65,- free of charge. You can practice with WinGPS for the entirety of the winter and will be ready for the next season.
WinGPS 5 2018
The new WinGPS 5 is expected for release in the beginning of February 2018. The WinGPS Service Card will be sent around the same time. We proudly announce that we are planning to continue the line of WinGPS 5 2017, by making the software more user friendly and safe for the 2018 editions. We will publish a full list of new features shortly.
| | | |
| --- | --- | --- |
| | | |
Discount on charts
Service Card holders receive € 20,- discount when purchasing 100% Stentec chart sets or the upgrades to the 2018 editions of these chart sets.
When you want to make use of the discount, you need to order the Service Card first. Afterwards you can order the chart sets you want. The discount will then be deducted from your order.