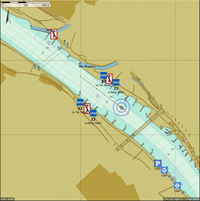 Stentec Software continues to develop new inland charts for route planning and navigation on the European inland waters.

At this moment,the database of WinGPS covers The Netherlands, Belgium and a part of Germany. For The Netherlands this also contains a database with all bridges and locks. With 1 click you will see a picture, dimensions and opening times of the bridge or lock.

In the next update of WinGPS 5 we will add the Belgian locks and bridges. This makes the Belgian database the same high quality as the Dutch network.

Dutch Inland charts

In 2012 we will replace the outdated ANWB 2010 charts with our own. First we will release the set Friesland. Because of the low cost of this chart, you will be able to start with the Friesland chart, Marrekrite and an USB GPS receiver for under € 100,-.
You can use the free WinGPS 5 Lite to show the charts and see your position. The charts are very clear and thanks and show all bouyage perfectly

The new hybrid charts are very user friendly thanks to the right combination of raster charts and a vector database. This makes the charts safe, clear and easy to use.

After Friesland The Netherlands Complete will be released. We reccomend WinGPS 5 Navigator,Pro or Voyager for the inland waters. The route planner makes planning a route as easy as selecting your starting point and your destination.


German inland waters


The popular German inland charts can soon be ordered in our online shop. The Inland ENC (IENC) charts are expected within a month.We expect to start the pre-order of these charts in the comming week.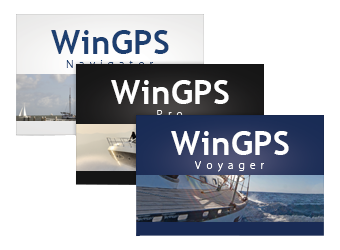 WinGPS 5 Series

Stentec's new WinGPS 5 series offer water sporters a modern solution for route planning and navigation on open and inland waters.
This technology won us the 2011 Hiswa Innovation award. Since then, about 1700 sailors have chosen for WinGPS 5 Navigator,Pro or Voyager.